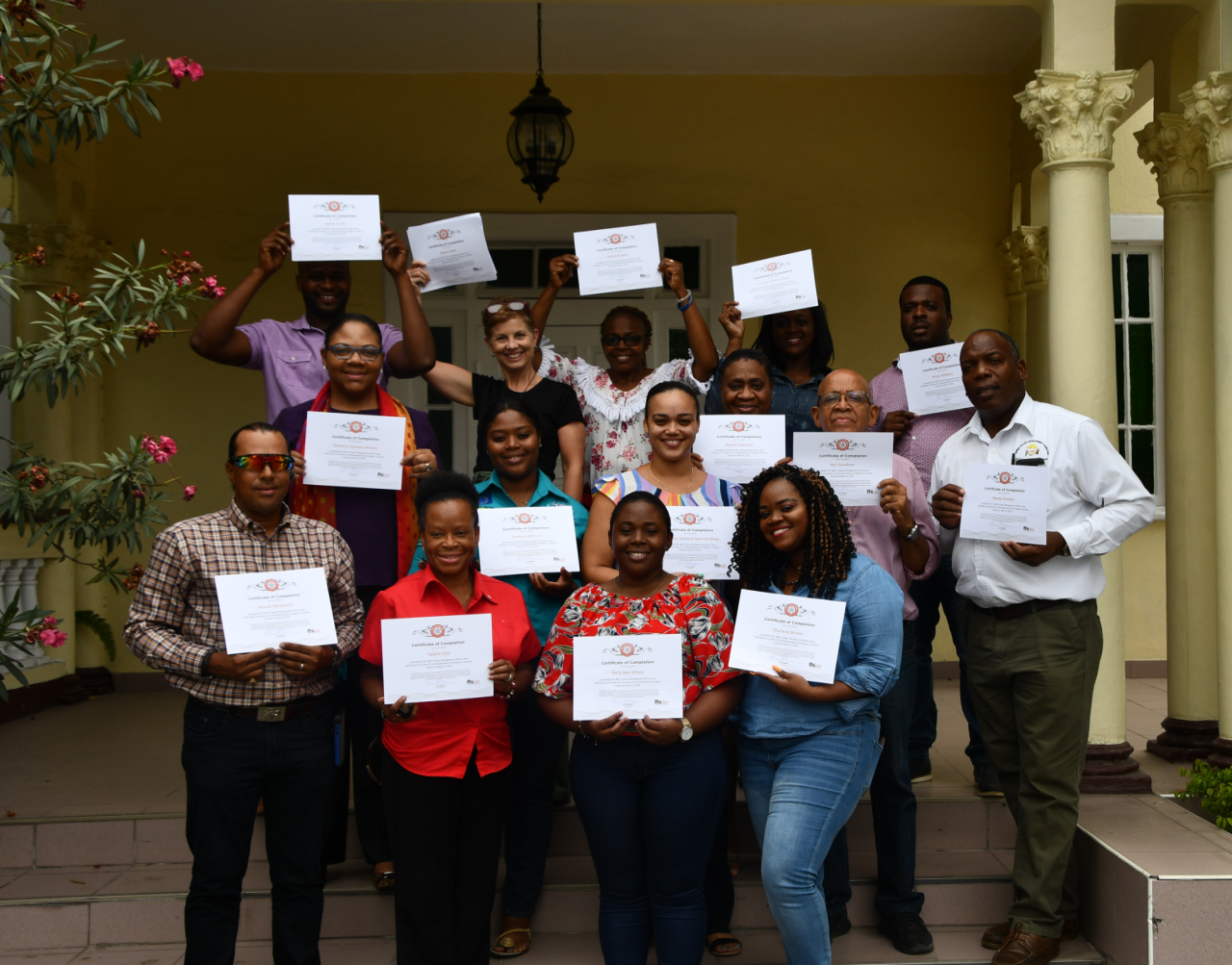 (Participating Organizations: Boys Town Development Initiative, Family and Parenting Centre, Jamaica Association for the Deaf, Joy Town Community Development Association, MultiCare Youth Foundation, PALS Jamaica, PMI Western, Spring Village Development Foundation, Voices for Jamaica Today, Youth for Development Network)
The Pathways to Sustainability Program seeks to increase the capacity of moderately strong civil society organizations that are working to reduce or prevent youth crime and violence in volatile and vulnerable communities across Jamaica. As a part of the capacity building activities, a Project Management Boot Camp was conducted on May 14-16, 2019 in St. Ann and May 21-22, 2019 in Kingston. Ten of the 11 civil society organizations registered in the program participated in the training, which was aimed at building their capacity to successfully design, manage, implement, monitor, control, and close a project. 
Learning and Development Specialist Lisa Moreau from FHI 360, facilitated the bootcamp using the PMD Pro approach. Each participant earned the mandated 40 hours of project management training and earned a certificate of completion at the end. Several participants from the various organizations indicated that they benefited significantly from the workshop, and now feel inspired to share what they have learnt with members of their teams.
Randy Finnikin, Director of the Spring Village Development Foundation had this to say: "We completed the workshop on the Thursday, and by Friday we started implementing the right away and have already completed the stakeholder register, and the communications plan. The training was of a high quality and we really do appreciate this intervention as it will ensure that we deliver programs to our  beneficiaries in a more efficient manner."